Owls are still one of my favorite design elements in children's designs. Heck, I have a few favorite owl home decor items in my house. Whooo doesn't love owls?
FREE PRINTABLES WEEK continues with this sweet "Whoo Whoo... loves you?" Valentine's Day card printable. Yesterday's free printable gave you something modern, hip, and fun, so I wanted to give you all a softer, adorable, sweet alternative. Of course, since they are printable files, you can download them BOTH and print each as many times as you want!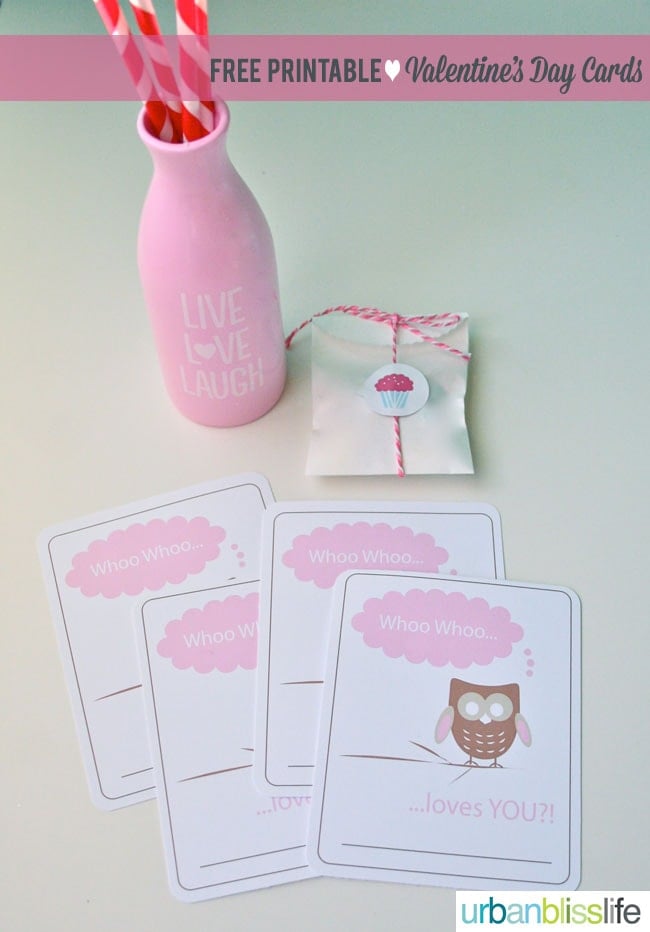 With each PDF file, you will receive four of the same single owl design.
Aren't these little guys so sweet? They're one of the first owls I designed in Adobe Illustrator, so the cutie pies have been loved by kids and adults alike over the years :) I'm so excited to be able to share one of my inaugural owl designs with you for FREE this year!
Click here to download the Free Whoo Loves You Owl Valentine's Day Card Printable.
DIRECTIONS:
1. Click here to download the FREE Whoo Loves You Valentine's Day Card Printables. You will need Adobe Acrobat Reader to print these design printables, which you can download for free from Adobe.com.
2. Print out onto thick white cardstock (I like both this 80lb cardstock and this 110lb cardstock). For best results, use the highest quality print settings on your printer. Printables are great because you download it once, and can print as many as you want or need!
3. Using a straight edge paper cutter or scissors, cut around the edges of each card design.
Enjoy these modern, fresh, and fun --and FREE!-- Valentine's Day printables, friends! ;)
Looking for more great Valentine's Day Card Printables?
Be sure to check back each day this week for some FREE Valentine's Day printables, including:
* Free Hipster Valentine's Day Card Printables
Then please check out my Urban Bliss Boutique, featuring some of my exclusive designs, including these new printables: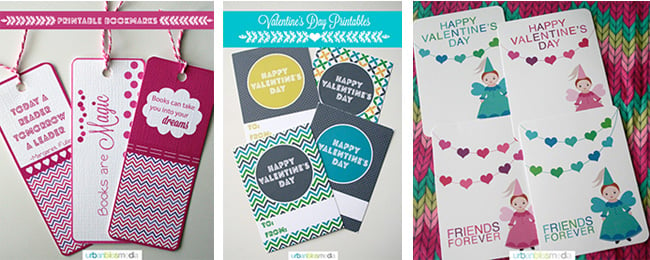 Printable Bookmarks // Modern Geometric Valentine's Cards // Princess Heart Banners Valentine's Day Cards
COPYRIGHT INFO: These are exclusive creative works professionally designed by Marlynn Schotland of Urban Bliss Media. All Urban Bliss Media printables are for personal use only, and come as is, unless customization is noted on the particular design description. No commercial use of this work, in whole or in parts, is allowed. Urban Bliss Media retains all copyrights to these designs and actively pursues legal action in the case of potential copyright infringement. Please also remember to Pin & Instagram responsibly. Thank you!
Disclosure: This post may contain affiliate links.