H3 wines are made from grapes grown in the Horse Heaven Hills, an AVA that produces, as Columbia Crest proudly boasts, "bold, well-balanced, and seductive wines."
Happy weekend, friends! One of the fun things - and potentially dangerous, to my waistline and my wallet - about living right next to Oregon Wine Country is the all-too-easy access to so many incredible summertime wine and food events. There are no less than a dozen different events I could be attending this weekend alone . . . and you'll find out why I sadly had to turn down all of the invitations very soon (it's an awesome reason, I promise!). So in honor of the amazing happenings in Oregon Wine Country this weekend -- and every single weekend throughout the summer -- I have put together a list of my top picks for the best wine & beer festivals in Portland, Oregon happening this summer, and have included the list later on in this post.
Jump to:
Spring releases
We start today with the latest set of newly released wines from Columbia Crest H3 wines, including three bold reds and two bright white wines. With wide national distribution, you've likely seen Columbia Crest wines served at your local favorite restaurant and/or on store shelves. The H3 wines are made from grapes grown in the Horse Heaven Hills, an AVA that produces, as Columbia Crest proudly boasts, "bold, well-balanced, and seductive wines."
Light summer sippers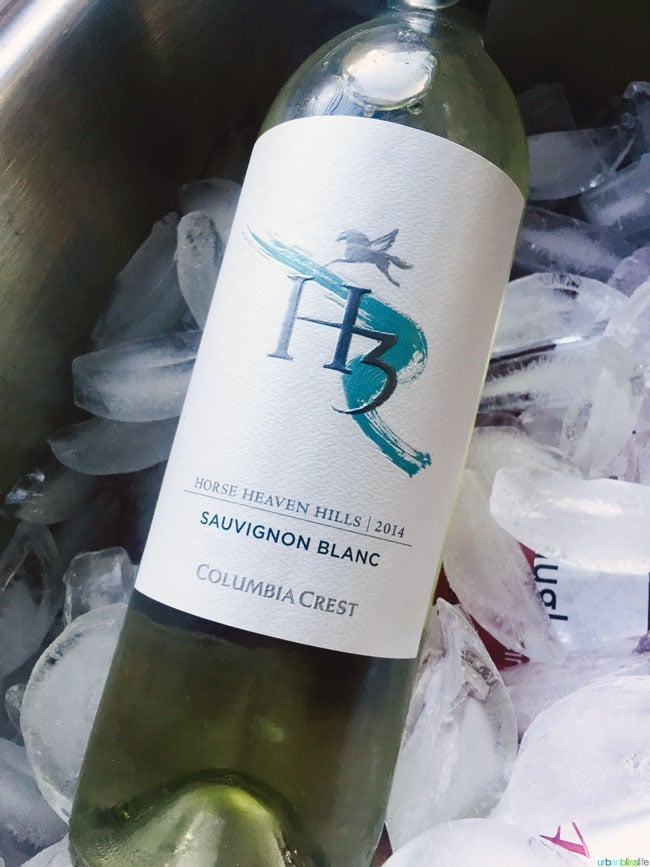 Columbia Crest's spring release includes its 2013 H3 Chardonnay, and the new addition to the H3 family: a 2014 Sauvignon Blanc.
The Chardonnay is a sweet, medium-bodied Chardonnay. It's rich with apple and pear flavors, and would make an excellent everyday wine to enjoy on a hot summer day or to bring to your next picnic at the park.
I shared the newest member of the H3 family, the Sauvignon Blanc, with some girlfriends during a recent Girls' Night In gathering. With spring-like citrus aromas and strong pear flavors that give way to a crisp, clean finish, I found that the H3 Sauvignon Blanc paired nicely with classic antipasto nibbles like soft cheeses, sliced salami, and peaches.
The Columbia Crest H3 2014 Sauvignon Blanc retails for just $15.
Bold BBQ red wines
H3 also recently release three new bold red wines: a Red Blend, Merlot, and Cabernet Sauvignon.
I usually enjoy the H3 reds. Horse Heaven Hills AVA produces amazingly bold, hearty red wines.
My favorite of the three new releases was, not surprisingly, the Les Chevaux Red Blend. This beautiful big red received 90 points from Wine Spectator, and 91 points from Wine Enthusiast - deservedly so.
Les Chevaux is French for "the horses," named after the horses that once roamed Horse Heaven Hills. Comprised of 60% Syrah, 27% Merlot, and the remaining a mix of Cabernet Franc, Viognier, Malbec, and other varietals, the Red Blend is a rich red emboldened by dark cherry notes. I found this to be a wine that stands up magnificently on its own, but could also pair very well with bold-flavored steaks, complex cheeses, and hearty stews. For summertime, don't hesitate to break out the 2012 H3 Les Chevaux Red Blend at your next BBQ and enjoy it with BBQ ribs or pepper steaks.
You can find Columbia Crest H3 wines at many wine shops and grocery stores nationwide, or you can shop online.