You've probably been to a brunch. But chances are, you've never experienced one like this before. Come along as we explore the Feast Portland Brunch Village!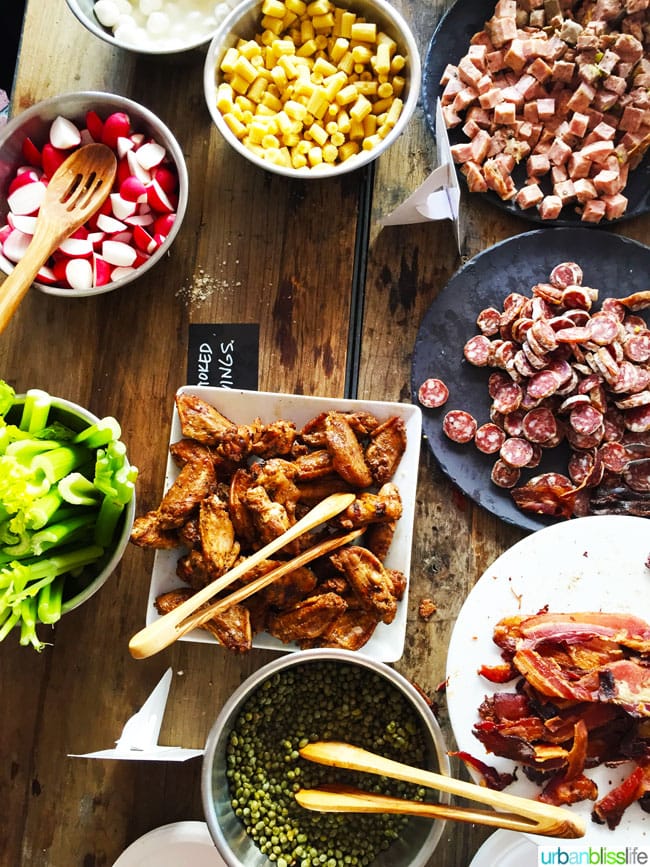 It's Friday, and today's Foodie Friday post is a focus on what I believe to be the ULTIMATE in food bliss: BRUNCH!
I've always loved brunch. Long before the long lines appeared and back when restaurants still took reservations (if you do take reservations, you automatically get 10 extra gold stars in my review book. No joke.), I made it a life priority to take the time to enjoy that luxurious meal between breakfast and lunch. The meal that says, "Go ahead, you've worked hard all week, you deserve to sleep in. And when you wake, you shall be rewarded with a big, bountiful, hearty array of the best of both breakfast and lunch worlds."
My favorite food festival hosts the biggest, baddest brunch of all known as Brunch Village. This year, join me and hundreds of other hungry brunch lovers at:
Feast Portland
Tillamook Brunch Village
presented by Alaska Airlines Visa Signature Card®
Pioneer Courthouse Square
Sunday September 20th
11am - 2pm
Tickets: $75 per person
BUY YOUR TICKETS TODAY!
At Feast Portland's Tillamook Brunch Village, you can fill your brunch-loving belly up with the best brunch offerings from some of my favorite chefs in town. Check out offerings such as the Bloody Mary Bar pictured above (a Whole Foods Market tradition), biscuit egg & cheese sandwiches, fried chicken and waffles (heck yes!), Texas breakfast tacos. Then complete your boozy brunch with some tasty libations from top wineries, breweries, and distilleries.
Here's a list of my Urban Bliss Picks for this year's Feast Portland Brunch Village:
Chef Sarah Shafer (Irving Street Kitchen)
Chef Alissa Frice (Frice Pastry)
Chef Patrick Fleming (Boke Bowl)
Chef Jason French (Ned Ludd)
King Estate Winery
Bull Run Distillery
Tillamook
Nuvrei
So if you love brunch as much as I do, and you love celebrating Oregon chefs, winemakers, distillers, and food artisans, I highly recommend Brunch Village at this year's Feast Portland. And if you get there and stuff your belly full of brunch don't think you can eat one more bite, don't worry: I'll be there to help you clean your plate. Because that's what foodie friends are for, right? ;-)
Happy weekend, everyone! Can't wait to see you at Feast Portland this year!