Staying healthy when you travel is easier than ever, thanks to a few simple tips and health apps!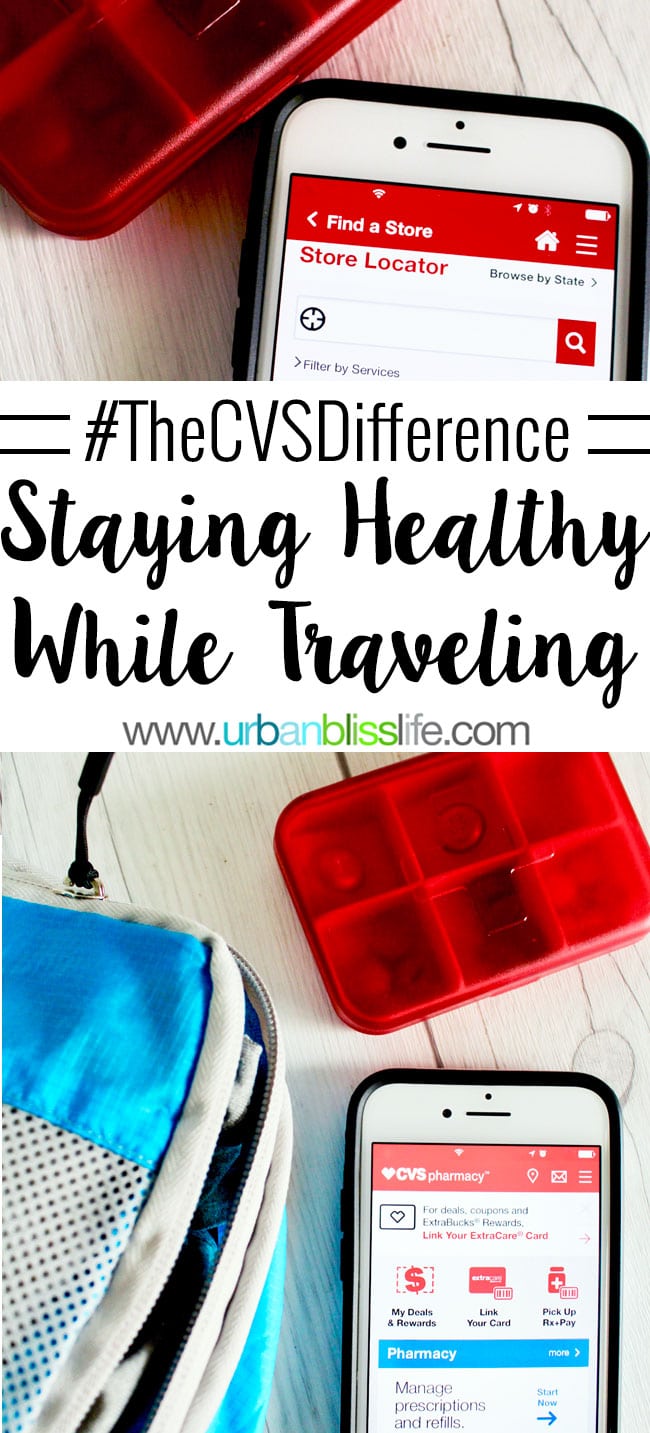 When you travel a lot for work or for fun, it can sometimes seem like a challenge to stay healthy. Staying in different hotels or houses without immediate access to your go-to health items can be a drag. You have a greater chance of getting sick while on long flights or crammed on trains with fellow travelers who might be ill. And forgetting important prescriptions or vitamins at home can certainly put your health at risk while traveling.
Thank goodness it's now easier than ever to stay healthy when you travel. Here are some simple tips for staying healthy while traveling.
Simple tips for staying healthy when you travel
Hydrate. I always carry a water bottle with me and refill it whenever possible. TIP: many hotels now have fruit & veggie-infused water in the hotel lobby, which makes staying hydrated extra easy delicious!
Wash your hands. You can cut down your chances of getting sick while traveling if you wash your hands every time you visit the bathroom, after you take mass transportation, after you are out & about shopping... basically, anytime you can wash your hands while traveling, do it!
Download a fitness app or two to stay motivated. There are many fitness apps that offer workout options you can do in your hotel room, without any equipment at all. Some of my favorite travel exercises are simple moves I also do throughout the day in the office. These include jumping jacks, squats, burpees, pushups, tricep dips, mountain climbers, and using water bottles or cans as weights.
Walk whenever possible. When you walk everywhere. You notice details of the place you are visiting you would otherwise miss. Bonus: you get in some healthy exercise without much effort!
Shop local farmers markets. Not only will you get exercise from walking around the market, but you will really get to experience the culture and traditions from a local culinary standpoint. Also,. you will most likely eat a healthier meal either from a market vendor, or from a meal that you create in your vacation house kitchen.
Pharmacy App
One tip that I would like to expand on for the rest of this post: sign up with a pharmacy that has locations and services you can access nationwide.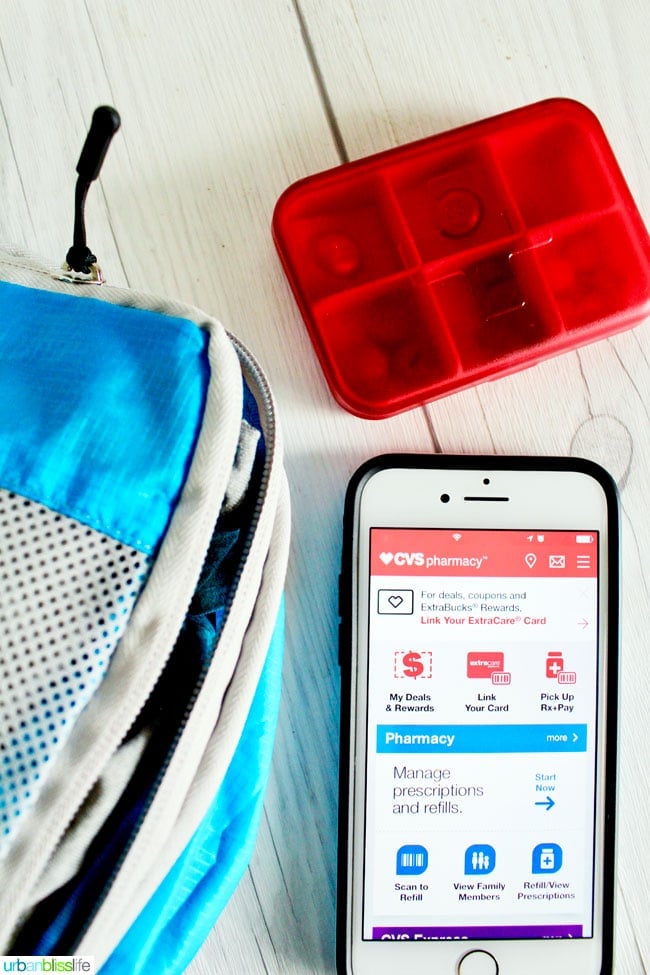 It's important to have access to a pharmacy and health essentials while you are traveling. Healthy travel apps like this CVS app help me feel safe while I'm away from home.
I shop at Target ALL THE TIME and am so excited to see a Target when I travel. I know I can always find whatever I need at Target, should I ever forget anything while traveling.
Now, I can also count on knowing I'm in good health hands, thanks to CVS Pharmacy now being in Target stores.
Perhaps the feature I love the most while traveling is the CVS Pharmacy locator. If you have a smart phone and download the CVS Pharmacy App, it's so easy to find a pharmacy nearby.
And, if you are traveling and suddenly fall ill, use the app to find a nearby MinuteClinic® walk-in clinic. Once you find one, view wait times and in some cases, you can even hold a place in line. Not sure what's covered? Check your insurance and coverage via the app!
If you have an Apple Watch, you can get medication reminders sent to your watch. No more forgetting to take them at the right time!
It's also easy to view your prescription history and order refills via the CVS Pharmacy app when you're traveling.
Stay healthy, save money
Save money while traveling by getting app-only deals and access to all of your offers when you link your ExtraCare® card. Save on items like vitamins, probiotics, and skin care.
I hope you found my tips above helpful. And whether or not you travel around the US quite a bit like I do, I hope you'll check out CVS Pharmacy in a Target near you so you can experience the benefits for yourself!
Do you use any healthy travel apps when traveling? What are your favorite health and travel apps?