This post contains affiliate links. Read my disclosure policy for details.
Got a foodie or travel lover on your holiday list? Check out this list of Best Black Friday deals and Cyber Monday deals for food, wine, and travel!
Black Friday and Cyber Monday are just around the corner (November 29 and December 1). As someone who works in an industry and writes about industries that can become quite expensive, I am obsessed about finding amazing deals in food, wine, and travel. And I am excited to pass these deals on to you!
NOTE: I'll be adding more deals throughout the week. Deals change FAST on Black Friday and Cyber Monday. Some deals may be sold out by the time you read this, so act fast! The seller may also change their pricing between the time this is posted and the time you read this.
Best Camera & Technology Deals
Camera Body: The Canon EOS 5D Mark IV is my current professional camera, and I can't emphasize enough how much I LOVE this camera! For a limited time, you can SAVE $800!
Camera Lens: This is the lens that is on my camera 90% of the time: the Canon EF 24-70mm f/2.8L II USM Standard Zoom Lens. SAVE $300 on this powerful, versatile pro camera lens.
Nifty Fifty: the Canon EF 50mm f/1.4 USM fixed lens is a staple in the food blogging world, but it's great for a wide range of photography. Save $100 on this small but mighty lens.
Save on cameras, lenses, printers & more this Black Friday at Canon!
Save $300 off the 13" Apple MacBook Air.
Gamer Gift: SAVE $150 off the XBOX One + Star Wars: Fallen Jedi bundle!
iPhone case: Save almost $20 on this Otterbox iPhone case
Perfect travel tech: this deal will go away soon! SAVE $100 on Noise Cancelling Bose Headphones.
Best Black Friday Deals for Foodies, Wine Lovers, and People Who Love to Entertain at Home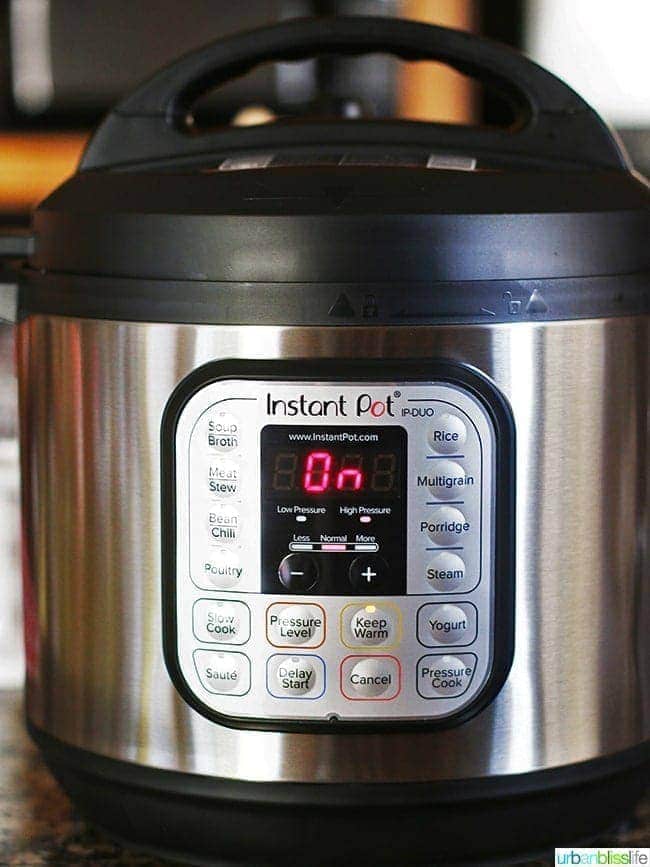 Instant Pot love: This is the 8 quart Instant Pot that I have and use regularly, and I LOVE it! This is such a great deal!! SAVE $60 on this instant pot!
Don't need the 8 quart Instant Pot? SAVE 40% OFF the 6 quart Instant Pot!
Sous Vide: SAVE $50 off the top-of-the-line Anova Sous Vide.
I've written about how much I love my NewAir Wine Fridge and Beverage Fridge before. Now you can save big on NewAir Black Friday Deals: save on Wine Coolers, Beverage Fridges, Cigar Humidors, and more!
SAVE $70 off Le Creuset 10.25" Skillet
Stunning, creative cutting boards are 30% off on Black Friday
On Cyber Monday, save up to 50% off super cool, modern hostess entertaining gifts, like serving trays, cutting boards, mugs, and more!
Save $20 on this multi-purpose mandoline. I can't live without my mandoline in my kitchen!
Save on this 2-pack of Madeleine Pans and make my White Chocolate Dipped Madeleine Cakes!
Best Deals for Travel Lovers
Looking for the BEST flight deals? I love Skyscanner! Here are Skyscanner's Top Black Friday Flight Deals for 2019 from the US!
Expedia is having a HUGE Black Friday - Cyber Monday Sale - Up to 60% off select hotels!
Tropical Travel Dreams Come True: Hawaiian Airlines Black Friday Week Fares Starting From $278 RT!
For the frequent flyer: SAVE $20 off your first purchase of AWAY luggage. I just splurged on the Bigger Carry-On and Backpack for myself. AWAY rarely goes on sale, but you can save $20 when you purchase using my link!
Hardsided Luggage: save on the Amazon Basics set of hardsided spinner luggage that has garnered thousands of five star reviews!
Awesome deal on a great neck pillow: SAVE OVER 60% OFF on this travel pillow.
Heading to NYC? Save up to 50% off New York City Christmas Tours & Activities
Save up to 50% off Vegas Tours & Activities
Going to the Caribbean for Spring Break? Check out the savings on kid-friendly tours & activities in the Caribbean.
Best Black Friday Deals for Families
I LOVE my weighted blanket. Save on weighted blankets for kids!
The 23 and Me Ancestry + Health Service kit is an amazing Black Friday deal and Christmas gift! SAVE $100 when you buy it for Black Friday!
Cost Plus World Market has 40% OFF ALL FURNITURE through the end of November!
More Black Friday and Cyber Monday Deals
For more food, wine, and travel products that I recommend, visit the Urban Bliss Life Amazon Shop.
PIN IT
Holiday Recipes
33 Freezer Friendly Holiday Cookies You Can Make NOW
Slow Cooker Cranberry Meatballs