Wild About Game celebrates, you guessed it, wild game -- and the farmers, butchers and purveyors of specialty game & high quality meats, along with the chefs who use their products.
Vegetarians: avert your eyes. This post is not for you. Might I gently steer you to this post or perhaps this post.
Now, for my meat-loving friends, I hope you'll join me at what I think is one of the most fun local food events in the state: Nicky USA's 15th Annual Wild About Game.
Wild About Game
Sunday October 11, 2015
11:30am - 4:30pm
Resort of the Mountain
Welches, Oregon
One of the highlights of the day's event is a fierce and wildly competitive game cooking competition between Portland and Seattle chefs. I think you know where my allegiance lies... but the Seattle chefs definitely bring their A-game to this event each year.
Throughout the day, while the chefs are competing to win, you can sample their competition dishes, as well as many samples from the dozens of food & beverage artisans present.
When event organizers say to come hungry, they mean it. Here's just a teeny tiny sample of what I ate and drank at Wild About Game last year.
More than just meat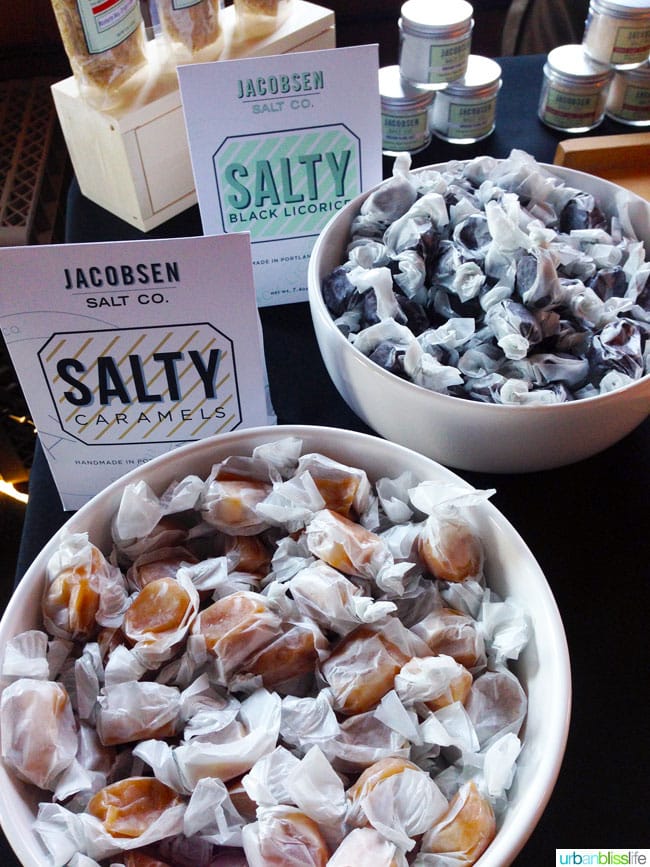 There's more than just wild game at this event. You can fill your bellies with delicious seafood dishes and sweets as well!


Libations
Of course, you'll need something to wash down all of that good food, and Wild About Game brings out some of my personal favorite breweries, wineries, and liqueur companies. Sample one, or sample them all (I would choose the latter).
What to wear
The question that I hear the most for food events is: what should I wear? It may sound like a silly question to some, but if you don't normally attend food events, it's a very valid question.
Here's an overview (literally: a view overhead) of what people wore last year to Wild About Game.
This is a casual food gathering, so almost anything goes: jeans, shorts, t-shirts, flannel, cowboy boots, sandals, flip flops, sundresses. Just don't show up in a ballgown or high heels; wedges, perhaps, but no stilettos.
What to bring
Your appetite. As mentioned earlier, come hungry, and be prepared to wash down those meat sweats with some of the state's finest beer, wine, and liqueur!
Tickets
Tickets are still available and are $65 each. Grab a few friends, and head on over to Resort at the Mountain on October 11th for the 15th Annual Wild About Game! Visit MercTickets.com to purchase your tickets.
See you there?